Choice Fed Steers
+1 to 2
115 - 116
As of 3/26/21
Top
117
Dressed Basis
+3 to 4
184 - 185
As of 3/26/21
Top
185
Boxed Beef Cutout
+2.29
247.12
116 Loads
Wed PM
| | | |
| --- | --- | --- |
| Western Cornbelt | +0.01 | 98.46 |
| Iowa Lean Average | +0.45 | 98.56 |
| | | | | | |
| --- | --- | --- | --- | --- | --- |
| Commodity | Last | Change | Open | High | Low |
| LIVE CATTLE October 2022 | 144.33 | 1.05 | 143.75 | 144.90 | 143.73 |
| LIVE CATTLE December 2022 | 148.03 | 0.98 | 147.48 | 148.70 | 147.48 |
| LIVE CATTLE February 2023 | 151.55 | 0.90 | 150.83 | 152.13 | 150.83 |
| LIVE CATTLE April 2023 | 155.30 | 1.00 | 154.75 | 155.43 | 154.58 |
| FEEDER CATTLE October 2022 | 175.53 | 1.35 | 174.53 | 176.55 | 174.43 |
| FEEDER CATTLE November 2022 | 176.05 | 1.43 | 174.53 | 177.10 | 174.53 |
| FEEDER CATTLE January 2023 | 177.03 | 1.35 | 175.53 | 177.95 | 175.53 |
| FEEDER CATTLE March 2023 | 179.15 | 1.08 | 178.18 | 180.03 | 178.03 |
| LEAN HOGS October 2022 | 88.78 | -0.45 | 88.73 | 90.33 | 88.53 |
| LEAN HOGS December 2022 | 77.73 | 1.50 | 75.75 | 78.33 | 75.75 |
| LEAN HOGS February 2023 | 80.10 | 0.68 | 79.43 | 80.45 | 79.08 |
| LEAN HOGS April 2023 | 85.68 | 0.38 | 85.30 | 86.00 | 84.98 |
DTN reports:
It was a busy day for the livestock contracts as the market had a lot of emotion to absorb given the volatile corn report.
LIVE CATTLE:
The futures market closed higher (that's a win), the only cash cattle that sold were those on the online auction (that's a win) and boxed beef prices jumped significantly higher again Wednesday afternoon (that too is a win)! Even though corn prices shot higher, the live cattle market kept it's cool and feedlots are unwilling to squander this week's opportunity at higher cash cattle prices. The simple fact that the only cattle that have traded thus far in the week were those on the Fed Cattle Exchange is applause worthy, as feedlots are rallying together and sending strong signals to packers that steady prices aren't going to cut it this week. April live cattle closed steady at $120.97, June live cattle closed $0.67 higher at $122.90 and August live cattle closed $0.72 higher at $121.97. Wednesday's slaughter is estimated at 119,000 head, 2,000 head less than a week ago and 2,000 head more than a year ago.
The Fed Cattle Exchange Auction listed a total of 4,489 head, of which 1,160 actually sold, 3,329 head were listed as unsold, as they did not meet the reserve prices, that ranged from $116 to $120. Opening prices ranged from $115 to $118, high bids ranged from $115.50 to $118. The state by state breakdown looks like this: Kansas 110 total head, with 36 head sold at $116, 74 head went unsold; Nebraska 3,032 total head, with 951 head sold at $118, 1,943 head went unsold; Texas 1,347 total head, with 173 head sold at $116.50, 1,174 went head unsold.
Boxed beef prices are higher: choice up $2.29 ($247.12) and select up $2.21 ($238.13) with a movement of 116 loads (64.59 loads of choice, 19.16 loads of select, 16.55 loads of trim and 15.69 loads of ground beef).
THURSDAY'S CASH CATTLE CALL:
$3.00 to $4.00 higher. Feedlots have done a phenomenal job waiting the market out and pushing the bulk of this week's trade to late in the week. With boxed beef prices rallying and packers running swift chain speeds, their need for cattle is substantial and feedlots intend to move this week's market higher.
FEEDER CATTLE:
When corn prices jump limit high, the feeder cattle contracts are bound to take a beating. April feeders closed $2.95 lower at $143.87, May feeders closed $2.80 lower at $149.40 and August feeders closed $3.02 lower at $157.27. Thankfully, the live cattle market weathered the storm of Wednesday's volatile corn market well and will hopefully continue to trade higher into Thursday and Friday.
Links to More Futures Prices
Settlements on all Ag Futures and Options
Futures Quotes – Montana Market Manager – (AgriCharts)
Links to Market Analysis
Ag Center – Cattle Report
Livestock Marketing Information Center
Kansas State – AgManager.info
North Dakota State – Livestock Economics
University of Missouri – Farm Marketing
CattleFax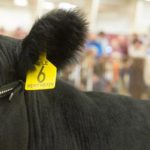 BILLINGS, MT–The opportunity for kids started in the cattle industry is knocking, and loudly. Applications for the NILE Merit Heifer program are now available for...
Read More